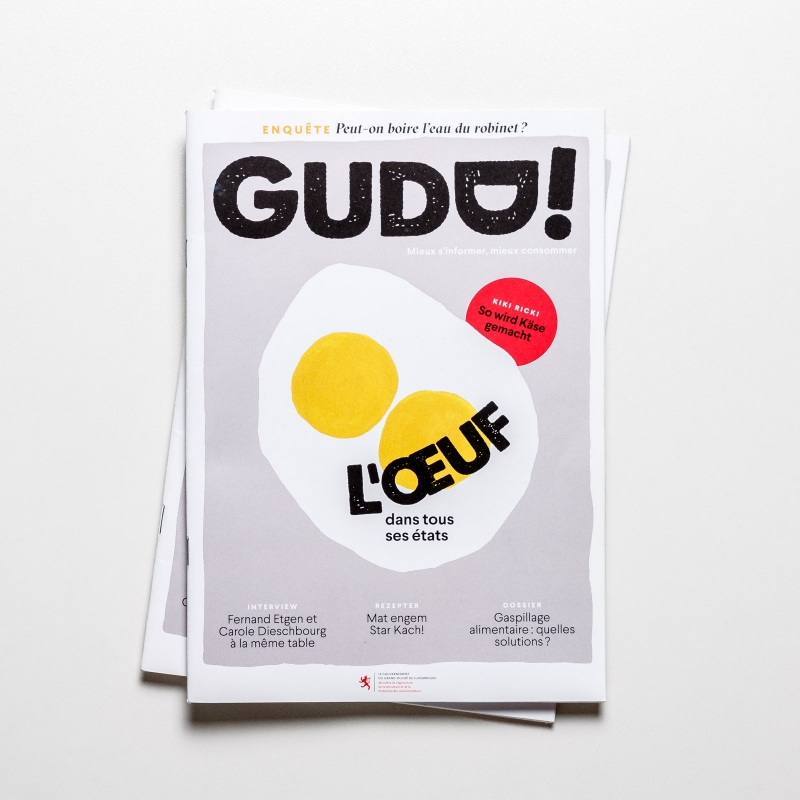 GUDD! (Ministry for Agriculture, Luxembourg)
As the magazine published by the Ministry of Agriculture, Viticulture and Consumer Protection in Luxembourg, GUDD! aims to raise awareness among the general public of issues relating to food safety, nutrition and sustainable consumption.
I illustrated three cover illustrations about raw products (egg, wheat and potato – to be released in March).
Art Direction by Maison Moderne